Description
Leather Belts: The Musician's Delight Collection
The Musician's Delight Collection consists of an assortment of tooled and plain leather belts with mechanic style buckles and matching leather Guitar Straps!
No metal buckle is exposed  on the belt so that your the back of your instruments won't get scratched.   Furthermore you won't  pinch your stomach on the buckle when bending. 
Available in 3 widths- 1 1/4″, 1 1/2″, and 1 3/4″ and 5 colors!
Originally, this style buckle was  created for mechanics  so they wouldn't scratch cars ! 
The perfect gift for the mechanic or musician in your life.  Great for those with metal allergies too!
Plain Belts range in price from  $47.-$53.     Hand Tooled Belts range in price from
$ 95. – $99.           Custom sized to your specifications at time of purchase.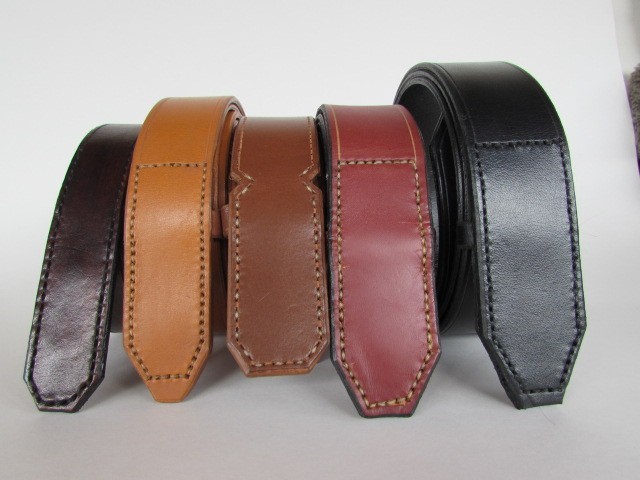 available in 5 colors
choose from 3 widths-1 1/4″, 1 1/2″, 1 3/4″
custom fit
also available with traditional buckles
hand cut from premium leather
U.S.  8/10 ounce hides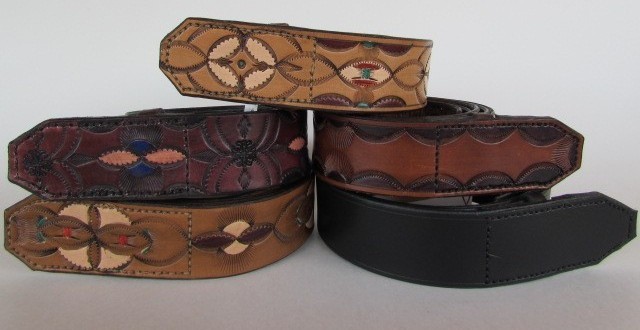 hand tooled to match Guitar Straps
cut from premium US hides
custom fit to your specifications
available in 3 widths
All of the belts in this collection have Guitar Straps that match or compliment their colors.
Click the link below to view the Musician's Delight Guitar Straps in this collection.
Save 20% when you purchase a belt/strap combo!